It's time to think about the future of "Food" and "Energy" together.
The Consortium will promote support mutual cooperation among our members to realize a vision.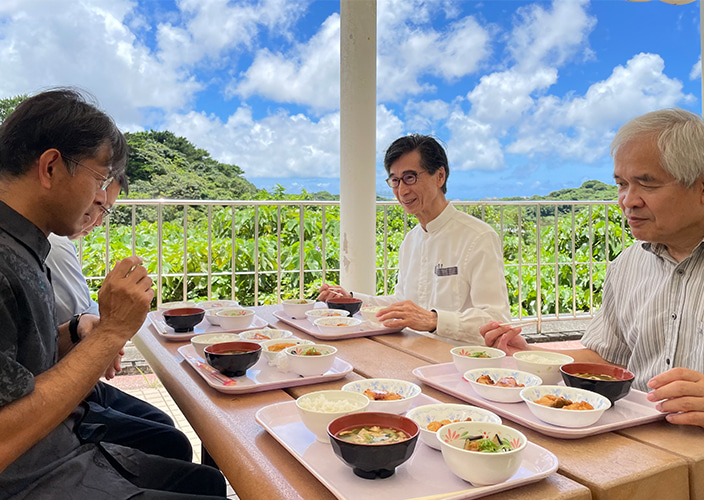 From right:
Executive Director & Vice President KOGURE Kazuhiro, President NISHIDA Mutsumi, Specially Appointed Professor SHIMABUKURO Akimichi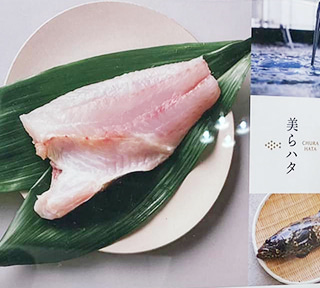 Consortium Member Application Process
Send your application for participation

After confirmation

by the secretariat,

we will contact you

by phone

or e-mail

Join as a Consortium Member
Application Form
If you (company or organization) wish to participate in the Consortium, please fill out the form below, agree to the Constitution of Co-creation Consortium for The Sustainable Integration of Land-based Aquaculture with Agriculture and Privacy Policy, and then submit.
If you have not heard from the secretariat within 7 days of submitting your application, please contact us at the address below.
Center of Excellence of the Sustainable Land-based Aquaculture
Office of University of the Ryukyus COI-NEXT
(Co-Creation Management Department, Organization for Research Promotion)
Phone : +81-098-895-8932(Co-Creation Unit, Research Promotion Section, General Planning and Strategy Division)
Reception Hours : Mon – Fri 9:00 – 17:00 (Excluding Holidays)